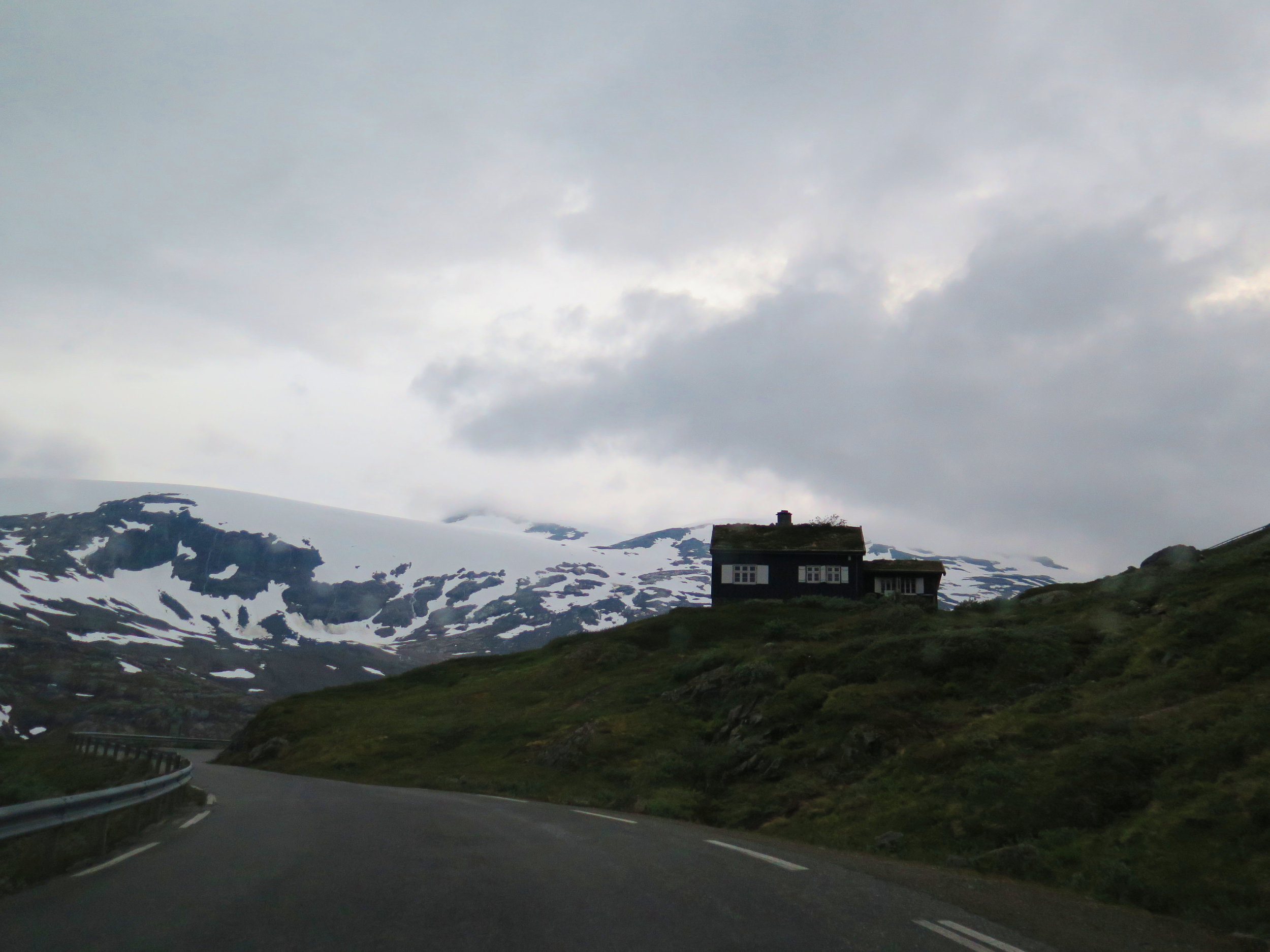 I can't say that we were able to properly explore this place as we were rushing to get to our next destination, Geirangerfjord. That said, we thought it deserved a spot to bring it to the top of anyone's "to do" list should they be in the area and have some time.
Like most days we had in Norway – it was rainy and cold as we made our way through Jostedalsbreen. At the start, we had to go up an extremely steep, switchback road until we made it to the high region. This was the first place we were in the snow (it was August). The rocks were dark, the fog was low and it felt nothing short of mystical.
We were alone on the road most of the time, making us feel more and more like we were the only ones in a dark kingdom. High sticks on the side of the road made it clear that snow was nothing short of regular here. The finale was a large black wall of rock that seemingly separated us from the end of the earth. In reality, it was the beginning of the journey down into the Geirangerfjord Valley – but we preferred the end of the earth. If you have some time, check it out.