Shendandoah National Park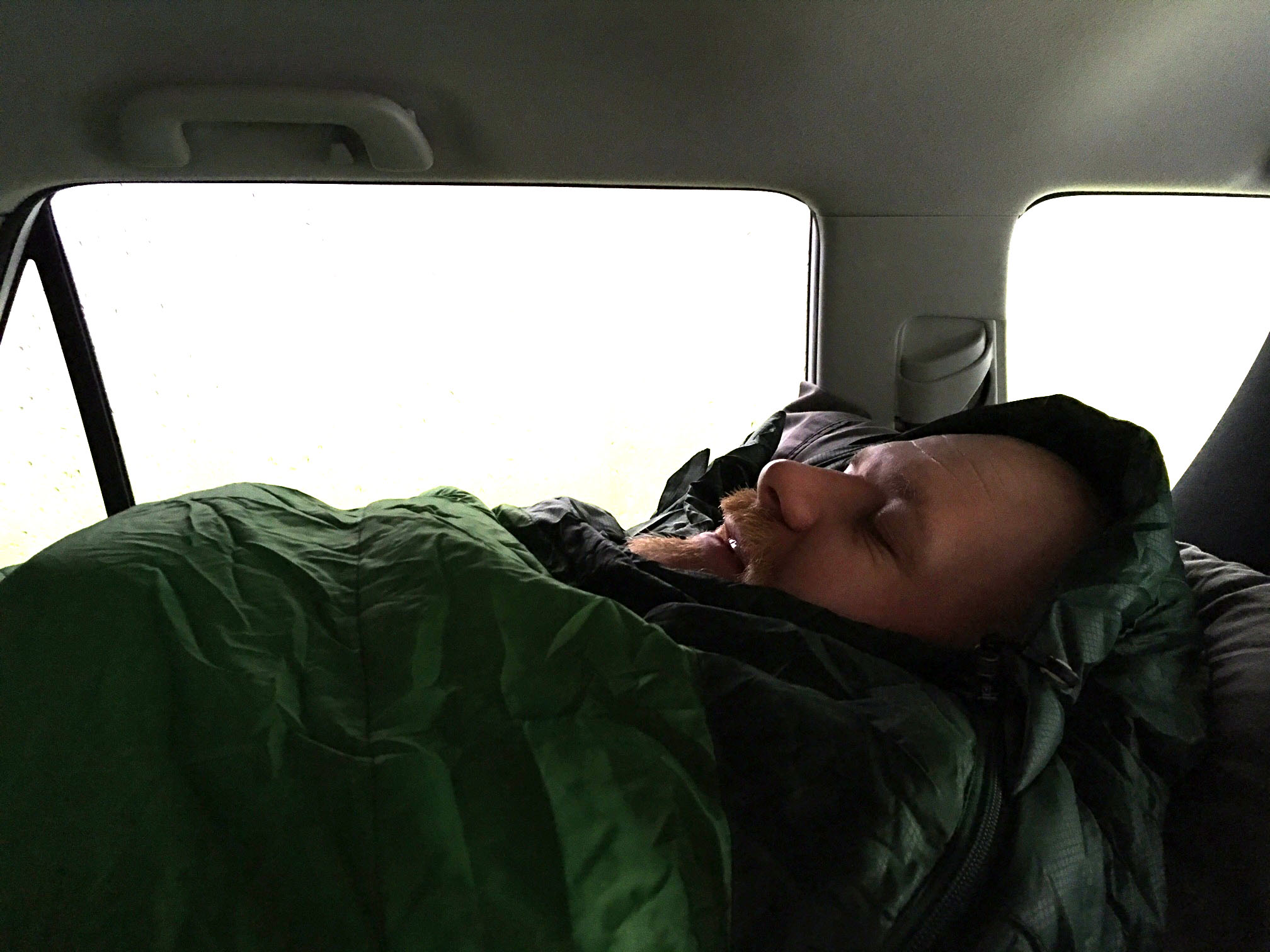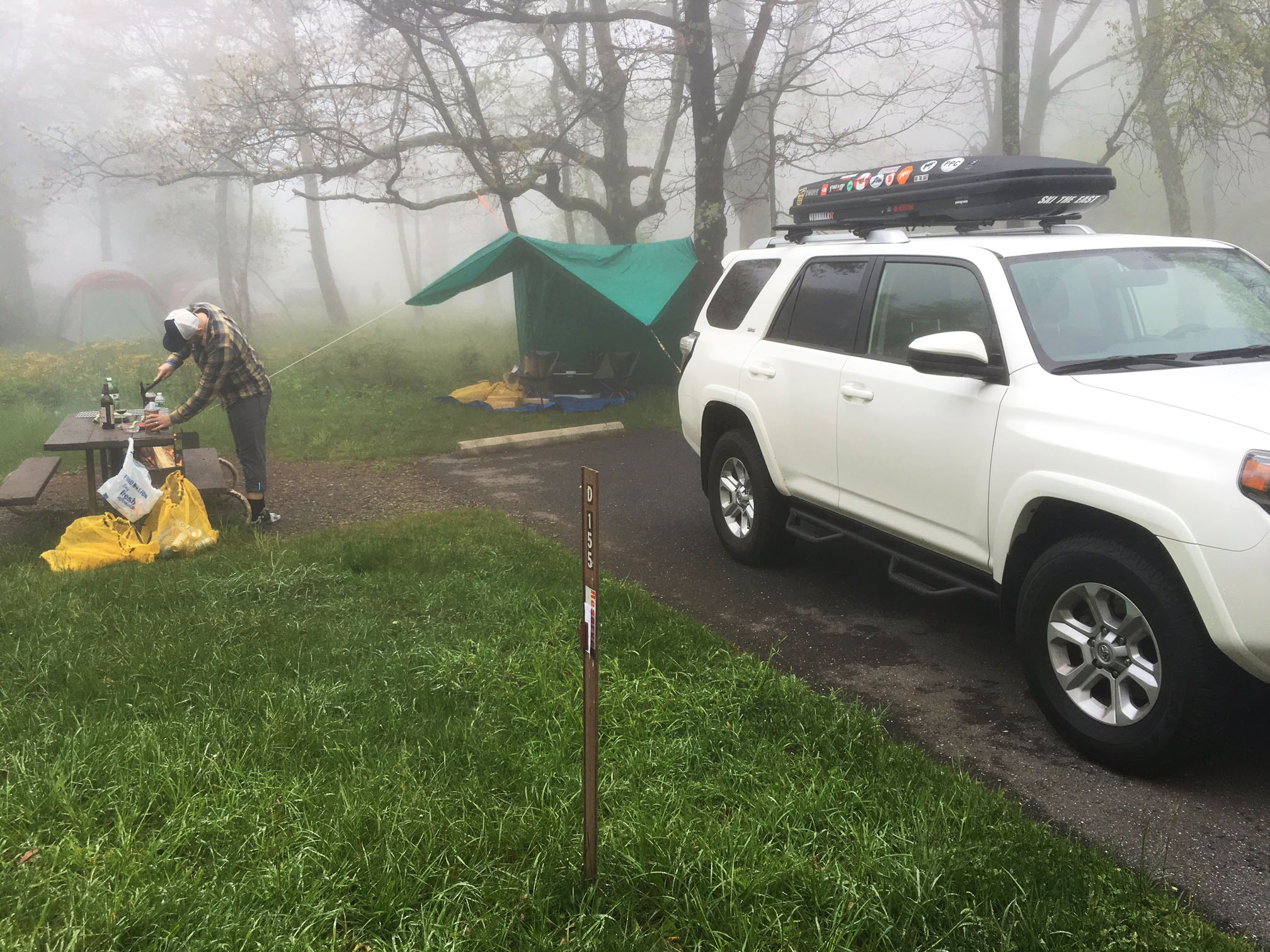 We visited Shenandoah on a whim. We have a love of National Parks and as that was only about 7 hours away - we had to go. So we took a long weekend, and made it happen.
Unfortunately the weekend we went was pouring rain. This was the first trip we took with the new 4runner, so we were excited to test it out nonetheless. We planned on sleeping in the car at a campground inside the park - so rain or shine, it was doable.
We arrived with a bit of sunlight left, enough to set up shop and start a fire before it got dark. It was cold, it was wet - but we made ourselves dinner over the fire then went to bed in the truck.
We slept through the night and woke up to more rain - so we set up a tarp to shelter our things, and we went out to explore.
That day we did some light hiking to a few waterfalls. They were quite beautiful as the rain made the flow strong. We also took a long ride on Skyline drive. We stopped at a few views, but they were hardly visible with the low clouds. The best part? We past 3 bears on the way, getting almost up close and personal to these little wet guys rummaging around.
That night the rain dwindled a bit, so we were able to eat over the fire again and get a good nights rest before heading back home.
Upon leaving, we realized the scenic road we are on continues south to even more spectacular views. We recommend taking that ride - as we may do the same this summer.